Contact: thegoodnesstour@gmail.com
The Goodness Tour is a non profit organization dedicated to bringing music and art experiences to people facing adversity all over the world. The team includes musicians, artists, filmmakers and therapists who travel to refugee camps, disaster zones, hospitals, mental health centers and more to deliver free concerts and  creative workshops for humans who have undergone traumatic events.  The organization is driven by the evidence that creative action is a monumental tool for human empowerment, positive mental health and well being.
CURRENT PROJECT - POLAND/UKRAINE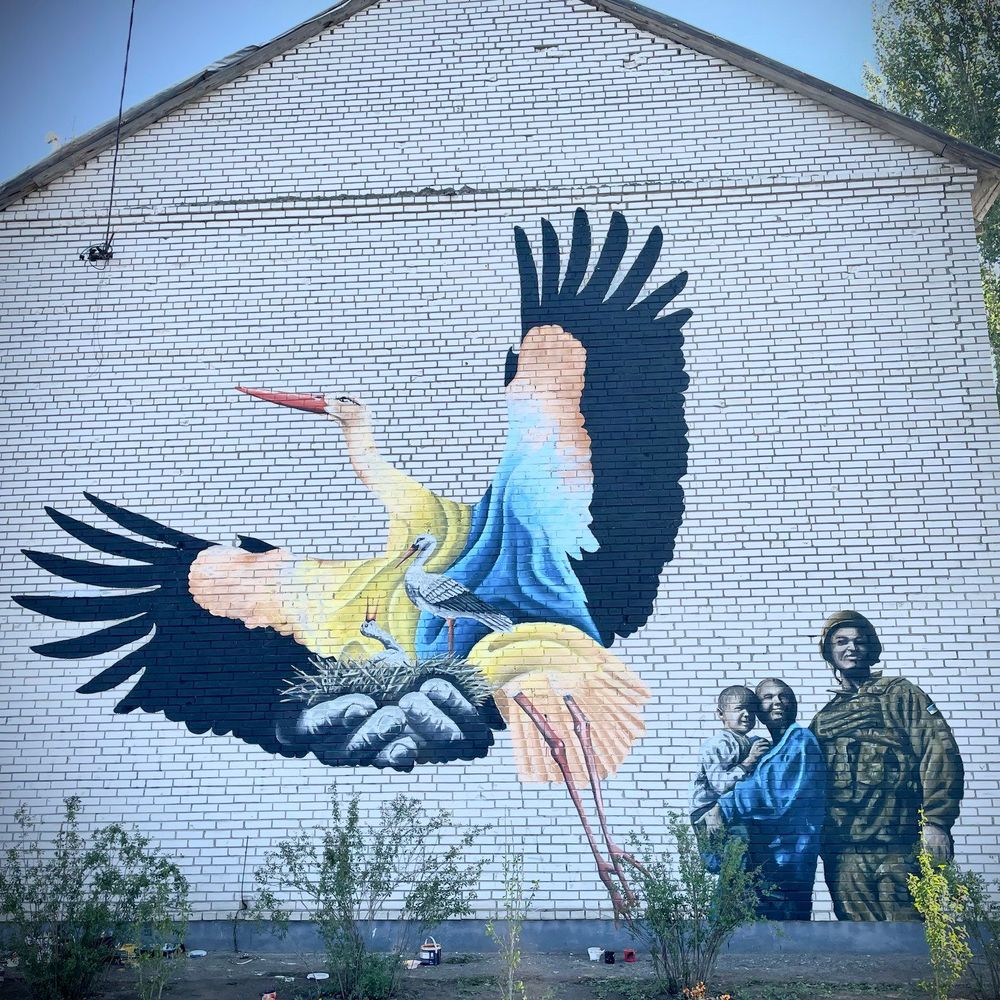 INSIDE UKRAINE - *Disclaimer: Some intense descriptions of war within deeply touching story of art alchemy upon the Moshchun House of Culture
"Today we are literally painting our future. Our children are not afraid of the Russian bullets or Russian shells. (They are) changing bullet holes into art," She said.
The Goodness Tour: Luc, Safiya, Amanda, Jeremiah and I, (Benjamin), reunited on August 2nd in Krakow, Poland. We met with partner organizations on the ground and set up the schedule. On August 3rd, as the team prepared for Day 1 sharing art, music, dance and film with Ukrainian refugee youth in Poland, I loaded up the paint into a cargo van, said goodbye to my dear friends and lovely pregnant fiancé and drove with Bill Rigsby towards the Ukrainian border. Bill, guided by his faith and conviction, is this incredible heroic figure who has been driving medical supplies and food to the front lines and evacuating people out since the early days of this war. After stopping at a Polish farm to share breakfast with a beautiful family, picking up a crate of humanitarian supplies at a huge grocery store and waiting 4 hours at the border, we finally made it to the other side and hit the pedal to the metal to reach the once sleepy town of Moshchun that resides just outside of Kyiv, now more than 70% bombed out, before sunrise.
The first real sign of war, other than the lines of back to back cargo trucks waiting to leave the country that continued on for many kilometers, was black smoke bellowing into the sky from recent bombings in eye-sight as we drew near to Lviv. We took a detour through the country side and passed an ancient graveyard at sunset where the earth had been freshly disturbed when receiving the new bodies of those who lost their lives to the atrocities of this inhumane, current raging war. Hours of tire on pavement into the country the van hit "E" and the national curfew of 11pm was long past. No gas stations open. We pulled over next to a street light; seconds later the street lights went black, a bomb alert. We managed to jury-rig an answer with use of a broken blade, a metal pen clip and a funnel cut and taped to size MacGyver style, piecing together the puzzle of how to inject the last 20 liters of diesel from the metal canister, through two valves in the post modern, pain in the ass of a gas tank. Bill and I celebrated with roars and laughter with this small triumph, within the absurdity; however even with the 19 liters that made it into the tank and the last liter on clothing and skin, the calculations of gas mileage revealed that we would still fall 92 kilometers shy of the destination. Well into the dark night we drove with the headlights flashing periodically upon the blown out buildings, highlighting the shadows that weigh heavy upon this beautiful country where a 1/4 of my family blood line originated from. Road blocks waved us through time and time again believing in the mission and often due to the credibility Bill had established through out the country.
Miraculously the gas gauge defied gravity and continued climbing kilometer after kilometer. We arrived in the dead of night around 3:30am, Tania and her husband, an incredible Ukrainian couple who had returned after the battles to help rebuild their community with no guarantee of peace, unlocked the bombed community center for us to retrieve the ladders. I quickly drew up the 2 1/2 story design, inspired by locals, by light of the projector. I then climbed into a sleeping bag that Bill lent him and attempted to rest a bit on a air mattress that would deflate within minutes. The hardwood of the second floor spoke of juxtapositions between dancing feet and feet running for their lives. The massive hole, now a natural AC unit with wind moving in and out of the building freely, revealed the position on the street where the Russian tank fired. Up and at it, I waisted zero time. The paint cans open, brushes ready and the symbolic message began to reveal itself with every stroke guided by intention, empathy, resilience and love.
Those who have returned to the only place they call home were reminded of nightmare stories in the decaying walls, torture, rape and mother's seeing their children blown up before their own eyes. The mind-blowing resilience of the Ukrainian people is the truest testament to the power of the human heart and its' ability to overcome horror by stepping out of the tunnel vision of severe PTSD and rage and choosing to nurture the connection with creativity over destructive and suffering energies. I wake on day 2 to learn from the military that a bomb alert had gone off while I was taking a 3 hour nap in the night. I was grateful not to have heard it cause those three hours of REM gave me strength to continue on for several more day. One little girl asked her parents if she could fix the fence. A little while later the parents went to see what she was doing and this incredible youngster was painting flower petals around the bullet holes. Her inspiration sparked an "Art Picnic" where the villagers and I invited all the children to paint a metal gate, riveting with shrapnel and bullet holes. Joy emerged from their hearts while equal amount of paint landed on their hands as on the metal. Alchemy! The stork, a very important symbol for the community, represents birth and prosperity of love, food, health and love while the hands of faith hold the nest of their homecoming. The fathers and sons return from the battle fields to their families to live in peace and security. This mural represents the hope, love and resilience of all Ukrainians.
THE YOUTH + CREATIVITY = ALCHEMY!
Ukrainian military officers, Grandmothers and grandfathers, parents and children returned throughout the 48 hours to witness their painting on The House of Culture come to life. One grandmother insisted that I stop painting and eat her home-cooking, with the little supplies she had, to gain energy and power to continue on. Her house was completely destroyed and she had hid in her bomb cellar while horror occurred just above her for days, and yet, she would not accept "no thank you" as an answer. Their gratitude for anyone who merely lifted a single finger for their cause driven by a thirst for community, unity and love was both heart-breaking and heart expanding! To bare life-changing witness to these beautiful souls choosing love melted away any barriers upon my own heart cave and together we symbiotically shared the gift of humanity at its best, while facing the worst.
When I normally seek out dirt and trees, a Ukrainian mother showed me photos of her child playing in the woods nearby and then told me to stay on the asphalt as people are blowing up from landmines surrounding the village now. I decided not to return to the large pond to shower again after the first time I had to rip a giant leach off my shoulder… so a huge thank you to Danielle's family in Moshchun, who gave me a proper shower and a dinner full of motherly love! Why did I chooses to enter a war zone just as Im becoming a new papa? Because every child deserves a childhood and we all deserve freedom. We each have something to offer in service of this basic right we all deserve. Thank you to all the kind, generous people in the village who chose the light over the evil. Thank you to Bill Rigsby for EVERYTHING… and he continues to support by driving supplies in and people to safety as well as the building and placement of housing for those who returned to the village to find nothing left. Thank you to everyone who made this possible! THANK YOU KIDS! Thank you Dana and Chad for making the connection with Bill and backing up this project with your energy and love.  AND THANK YOU AMANDA FOR TRUSTING MY LIFE PURPOSE AND KNOWING THAT I WILL RETURN WITH MORE LOVE AND CONNECTION THAN EVER BEFORE!
Next stop: Lviv, Ukraine.
Also, Stay tuned to join us in the parallel journey of the Goodness Tour Team in Poland, working with beautifully courageous Ukrainian refugee youth! DEEPLY MOVING AND INSPIRING STORIES TO COME!
FEATURED VIDEO
Welcome to My House Project. Zaatari Refugee Camp, Jordan. Collaboration with Voices of the Children.
Jason Mraz discusses "Freedom Song" by Luc and the Lovingtons and survivors of hurricane Katrina
THANK YOU song dedicated to all front line workers of the COVID-19 pandemic.
"

The goodness tour seeks to spur creation amidst destruction. We know the power of creativity allows the human spirit to fly boundlessly while navigating difficult life circumstances. In this boundless flight of creative expression each person is left refreshed, encouraged and energized with the strength to continue on."
— Luc Reynaud
PUERTO RICO PROJECT: HURRICANE MARIA
When disaster strikes, there is an immediate need for food, water, shelter and medical attention. When these basic needs are met and the initial shock subsides comes the arduous task of rebuilding lives. Psychological support is essential to this process. The Goodness Tour infuses hope, resilience, positivity, joy, and love into the hearts of the those who struggle. Creative therapy has been proven, time and time again, to be a powerful tool, offering psychosocial support in a journey to release trauma, break through fear, heal and thrive.
BAHAMAS PROJECT: HURRICANE DORIAN
THE GRACE OF ABACO with Benjamin Swatez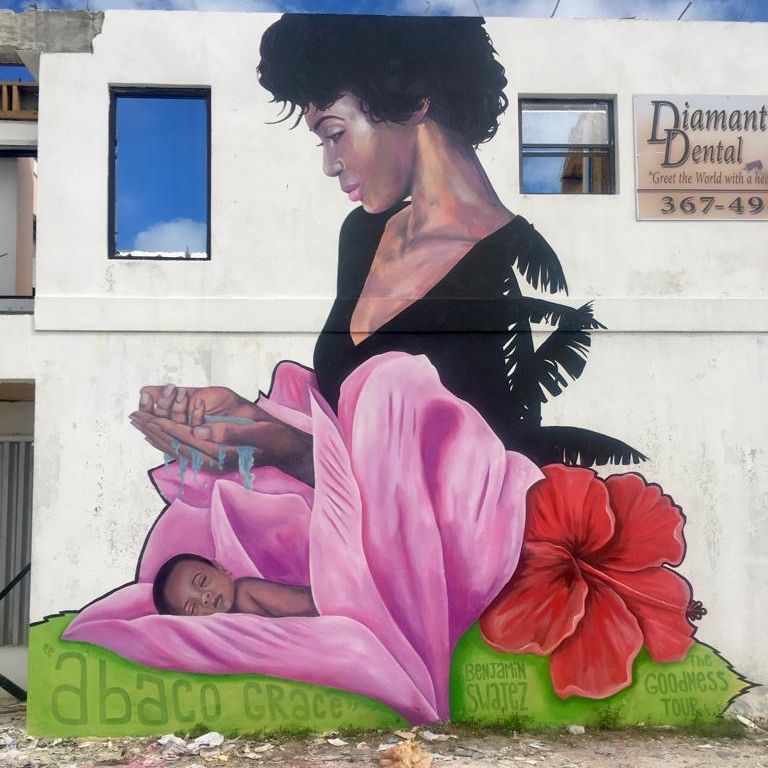 MARSH HABOUR, BAHAMAS
In the midst of destruction "The Grace of Abaco" is prevailing. Foreigners and locals alike are coming together to heal this island after the brutal hurricane Dorian desolated Marsh Harbour and surrounding areas. This mural reminds us to be compassionate, empathetic, and loving to one another as we work hard to restore once was and beyond. The colors of love and hope are symbolized within this composition. While I painted on makeshift scaffolding, so many beautiful souls honked while driving by, waved and/ or stopped to share how this painting is lifting their spirits and brightening their day in the face of adversity. Alchemists of our own existence - Art Heals - @thegoodnesstour - painted by Benjamin Swatez.
FAETH MURAL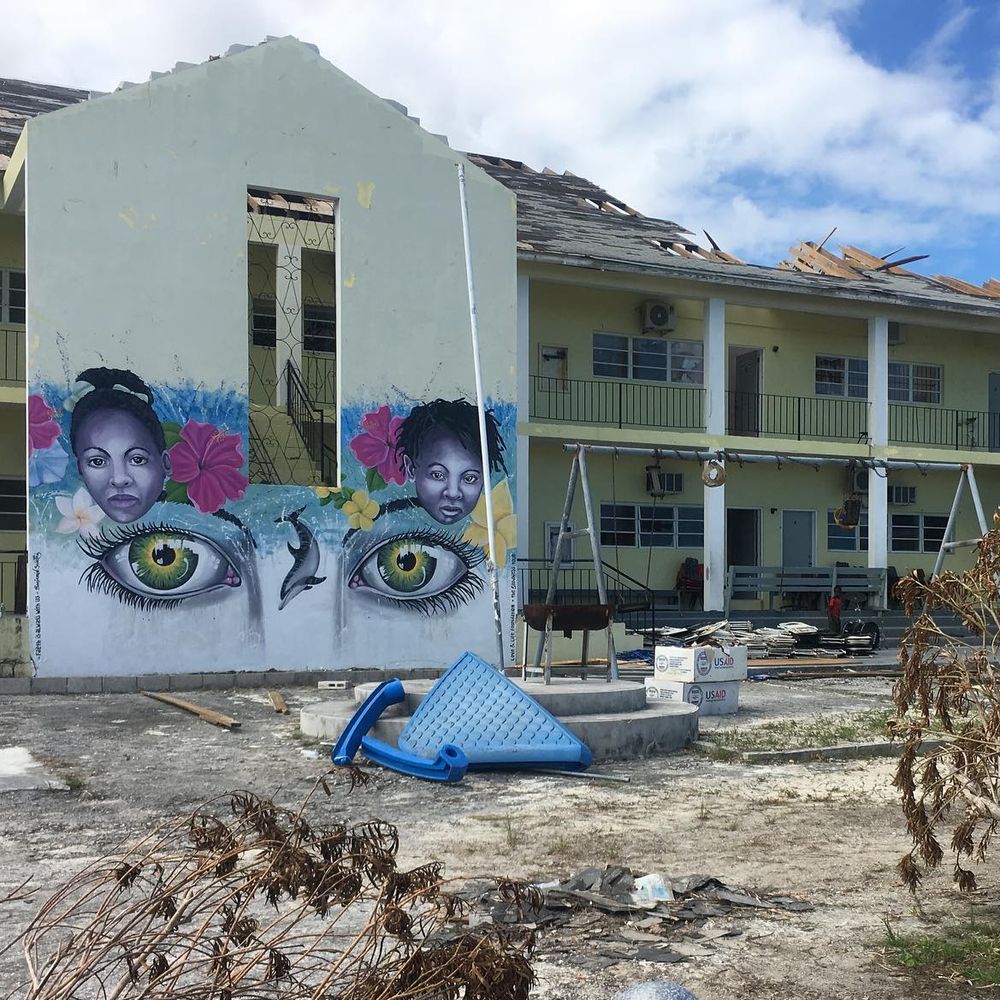 MARSH HABOUR, BAHAMAS
This mural was painted on a school that had half of its roof ripped off in Marsh Harbour, Abaco, Bahamas, as a beacon of hope on a school that will be rebuilt with your help and love, a seed of creation amidst the sea of destruction. The symbolism and color inspired healing tears shed from the eyes of locals and service workers alike. The girl on the upper left of the mural was named Faeth. She and her mother lost their lives in the storm. The local flowers honor them and so many more. The boy on the upper right is named Viscent and is three years old living currently on a trash fill that was their village less than a month ago. The resilient and self empowered eyes of the next generation demonstrate the courage to transform a curse into an opportunity. The dolphin represents a friend and hope swimming through the chaos, calming the heart. A functioning school will inspire displaced families to return home. 
MEDIA COVERAGE
Thank you Vic Micoluci and Lauren Verno and WJXT New4Jax.
FOUNDERS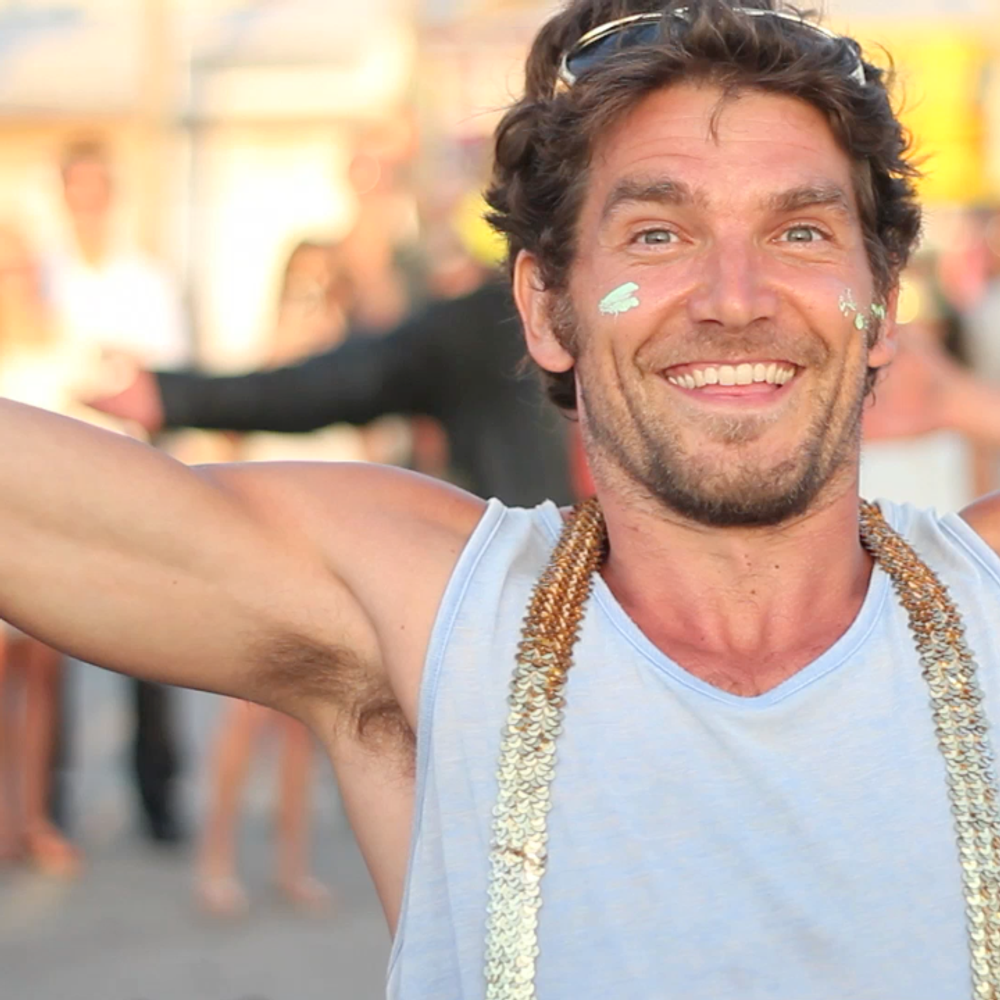 Luc Reynaud
In 2005 Luc Reynaud was volunteering with the American Red Cross after Hurricane Katrina where he had an "ah-ha" moment as he experienced the joy and healing he witnessed when he sang and played guitar while on breaks working in an evacuation shelter in Baton Rouge Louisiana.  Amidst the destruction something special occurred where Luc and a group of children evacuees wrote a song called The Freedom Song.  They toured it around the shelter and performed it for adults sitting in their cots and it soon became a powerfully cathartic song as the people would raise their hands, singing with tears of relief, surrender, hope the words "Freedom." That song captured the heart of two-time Grammy award winner Jason Mraz and became an instant hit with fans.  Luc took the experience as a teaching that he could join his two passions of music and service into one. He went on to co-found the band Luc and the Lovington's and The Goodness Tour.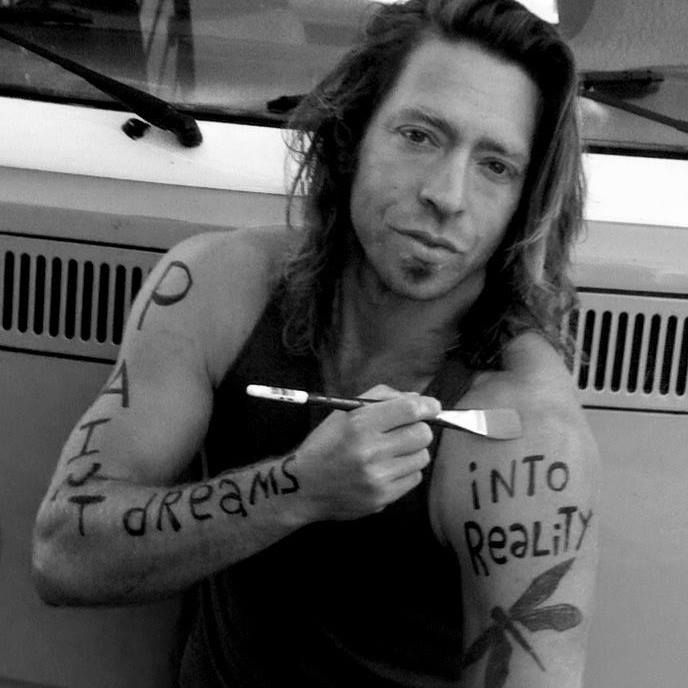 Benjamin Swatez
Benjamin Swatez is an international artist, muralist, and social activist spreading the power of creative therapy worldwide. In 2011 Benjamin led a creative therapy project in Bahari, India, a village that had just recently come to freedom after decades of debt-bondage slavery in a brick factory. The Grandmother of Bahari said upon the conclusion of the project."The best day of our lives was the day we were freed from slavery and the second best day of our lives was the day Benjamin came to teach us how to paint and share our voice." From there on out Benjamin has led projects in some of the most dangerous regions of the world, sharing the power of creativity with over 7,000 people who have experienced some of the worst forms of adversity know to humanity. Painting beside a former child-soldier in Northern Uganda, the boy looked over at Swatez and said with a paintbrush in his hand, "I used to think the most powerful man was the one with the gun and now I understand that the most powerful person is the one with a brush and something to say."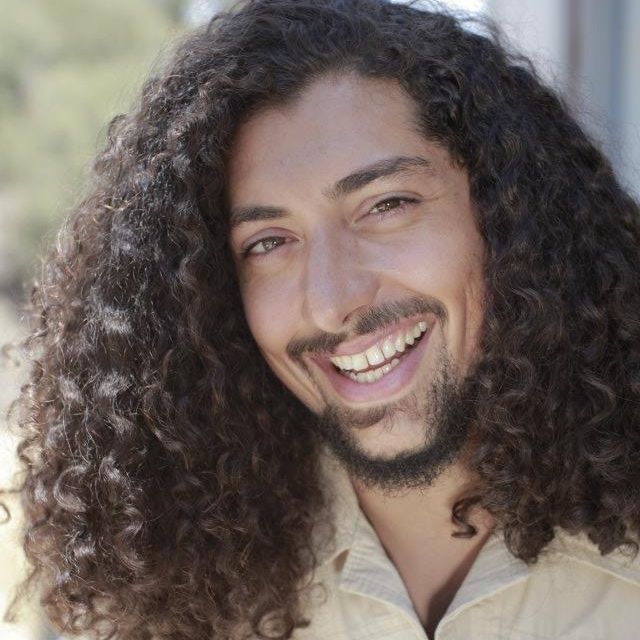 Jeremiah Alexis
Jeremiah Alexis is a new media content specialist, having produced web video and written features for print, broadcast media and brands alike, such as Insomniac Events, Twitter, VICE, NME, LA Weekly, Red Bull, Current TV, VIBE Magazine, & Justin Timberlake's website JustinTimberlake.com. Jeremiah has extensive experience in digital creation and distribution, and co-founded The Goodness Tour as a means of merging his media skills and philanthropic heart.
SUPPORT TEAM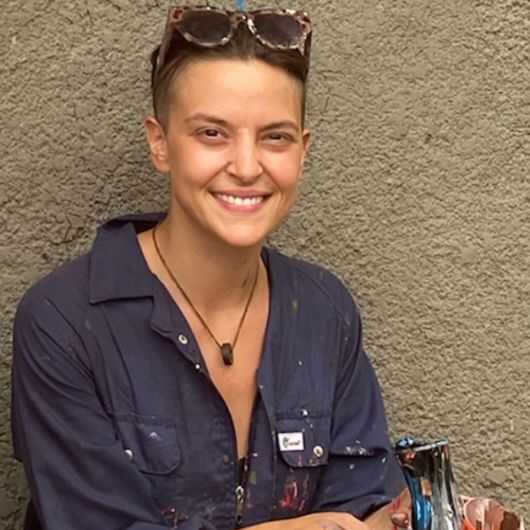 Azerine Amanda DeLuca
Azerine Amanda DeLuca is a Canadian contemporary, mixed-media artist and psychosocial support art teacher. Her life passion is sharing the healing power of art in the face of adversity. Her work directing art projects has demonstrated the therapeutic benefits of creativity across the globe, she has painted community murals in 10 countries since 2019 and her professional studio artwork has been exhibited on two continents. She co-directed The Goodness Tour Catastrophe Relief Art Project in St. Vincent and the Grenadines, contracted by UNICEF and Ministry of National Mobilisation, teaching 42 creative therapy classes in 14 shelters and painted with local artists multiple large-scale community murals. Most recently her work has taken her to Poland to create along-side Ukrainian youth who have fled war. One of her students has since applied to study art in university. In her 2020-21 art expedition down the Congo River, "The Heart of Resilience" with Benjamin Swatez, Ms. DeLuca inspired countless young women and girls to pursue their dreams in regions that women with professions is a rarity. Her calm, empathetic and nurturing demeanor creates a safe environment for the sleeping creative genius in everyone to emerge; thereby, enriching lives and communities.Add text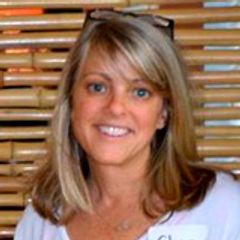 Dr. Chez Leeby
Dr. Leeby's mission is to "Feed Hope" to the world by consciously creating wellness. Dr. Leeby is the founder of Soul Life, offering workshops, groups and psychotherapy for mind, body and heart balance. 
Dr. Leeby graduated from Vanderbilt University with a Bachelor's of Science Degree and a Master's Degree in Human Development Counseling. Dr. Leeby earned her Specialist Degree and Doctorate from the University of Florida (1998) in Agency, Correctional and Developmental Counseling.  She holds a Florida License as a Marriage and Family Therapist (FT 1843) and she is a certified Parent Educator through the Parent Nurturing Program. She has extensive training in trauma recovery including Halographic Memory Resolution.
Dr. Leeby has experience in both private and public psychiatric hospitals, a substance abuse treatment center, and she was a former director of the Prince George's County Rape and Sexual Assault Center.
Dr. Leeby is a clinical and program advisor for The Goodness Tour.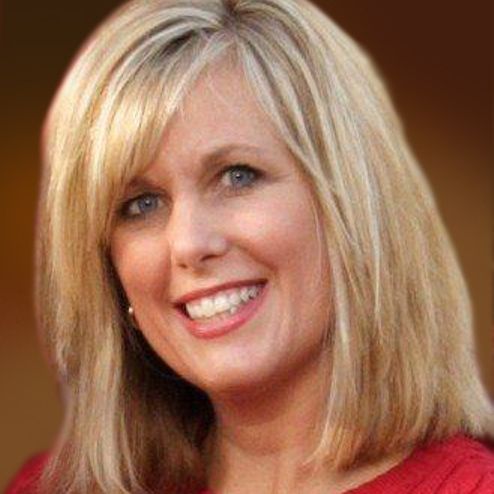 Sharon Schreiber
Sharon Schreiber is a purpose-driven entrepreneur helping organizations create meaningful strategic initiatives that engage consumers, donors, influencers, patients, employees, and communities showcasing authentic branding – resulting in healthy top- and bottom-line gains. Sharon is the founder and CEO of BrandWeavers for Health, an integrated communication consultancy – partnering with nonprofits, medical groups, hospitals, government agencies, start-ups, global pharmaceutical companies, and health and wellness-driven companies to deploy strategies that fuel exceptional brand experiences. She is also the founder of Healthy-TXT a technology company designed to improve physician and patient communications around post, chronic, and preventive care.
Throughout her career, Sharon has excelled in designing strategies that positively impact the lives of others and the organizations she serves. Sharon lives by the credo: "doing well by doing good." She is known for her contagious enthusiasm and an energy that cultivates deep relationships. Sharon is a graduate from The Ohio State University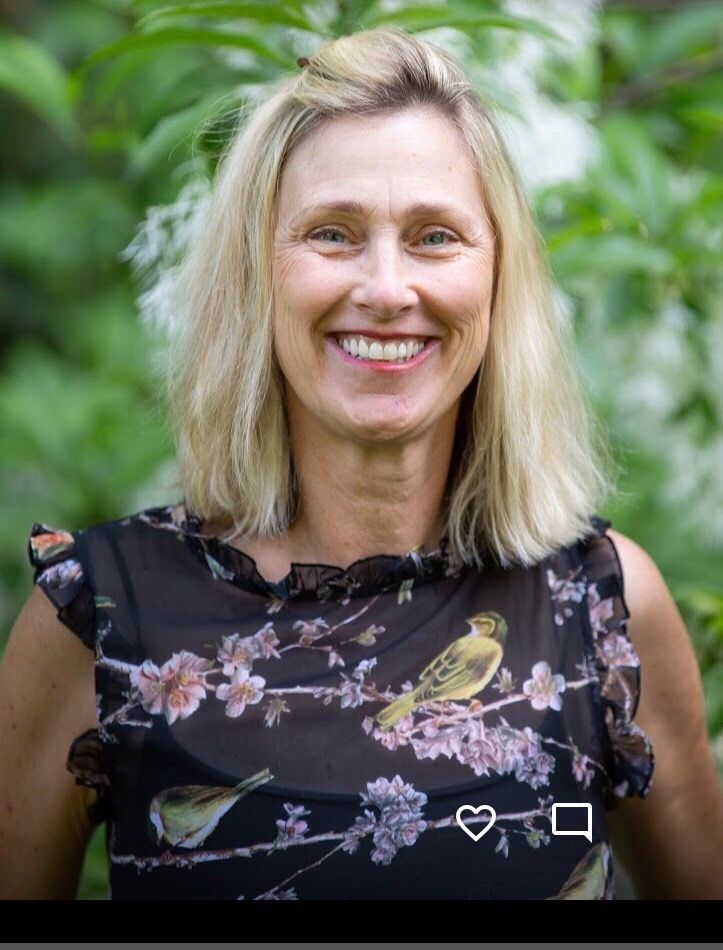 Lisa McCarthy
Lisa has spent the last 25 years helping people overcome challenges, whether it was through her 21-year career working for a highly successful law firm, her years working with educational scholarship foundations, her work in the international art world, through the words of her writing, or her humanitarian work in developing countries. She believes that at this time it has never been more critical for people to think and act globally. Her skill set is a unique approach to solving problems and uniting people, which has been highly effective for over two decades. Lisa has seen first hand that there is more that connects us than divides us.
 Goodness Tour Collaborators and Supporters - Past and Present
LuvHub Productions
Dana and Kelly Walden
Jason Mraz, Grammy award winner
Sophia Nadia Tene
Soul Life
Doug and Chez Leeby 
Antonella Celestina Novi
BrandWeavers
Sharon Schreiber
Chad E. Cooper Foundation
Gerry Weber
National Galleries of the Bahamas
Najee and Jasmine Goode, Jacksonville Jaguars
NGO Harmonic Humanity 
NGO Free the Slaves 
NGO Save the Children 
NGO Camme RDC 
NGO Friends of Orphans 
NGO Children of Piece Uganda
NGO Voices 4 Freedom
NGO Voices 4 the Children
Benjamin Moore Paint 
Sherwin Williams 
Chokobar 
SouthernCat 
Savoir Faire
Emily Grieves Art
Beeline
Publix
Peggy & Lloyd Callahan 
1440 Multiversity  
Scott and Joanie Kriens
Leah Sturgis 
Joanne Tawfilis, Founder of NGO Art Miles 
School of Fine Arts & Design of Puerto Rico 
Saint Joseph's Children's Hospital in Puerto Rico 
Music Conservatory of Puerto Rico 
Department of Tourism Puerto Rico
Child Guidance Center of Jacksonville, FL  
Beth and Davis Warren, Abaco Rescue Fund
Jimbo Stockton, Adventures in God's Creation 
Marzena and Dr. Joe Mignone
Vic Micolucci, WJXT4 
Pushpa Devi, Better Homes and Gardens Real Estate 
Rachel Coffee and Abdel Missa
Jim and Jamie Sheils 
Bob and Becky Weir
Julie Schafer, Baptist Health Jacksonville
Natassje Ebert, ESPN3
Christopher Ortecho
Dave and Autumn Vaupel
Colleen and Billy Tiner
Chuck and AnneMarie Young
Jennifer Becker, Aspire Integrative Health
Jane and Dana Current, Merrill Lynch Wealth Management